Penn State College of Medicine in Hershey/Harrisburg, PA
The Penn State College of Medicine in Hershey/Harrisburg, PA, offers a one-year fellowship in Public and community Psychiatry.  The fellowship trains psychiatrists to be leaders in the community, with an emphasis on skills in administration, health systems science, ethics, recovery-oriented care, socio-cultural competency, and advocacy. Fellows spend 70% of time working clinically in community settings.  Clinical sites offer opportunities to gain experience working with underserved patients with serious medical illness and complex needs.  The main clinical site is Pennsylvania Psychiatric Institute, which plays acritical role in providing inpatient and outpatient care in Harrisburg, PA.  The fellowship partners with other community-based organizations for additional training sites.

Fellows have 20% protected time for didactics and 10% protected time for teaching and administration.  There are opportunities for project development, scholarship, and teaching medical students and residents.  Taking advantage of proximity to the state Capitol in Harrisburg, the fellowship offers a unique curriculum on advocacy for psychiatrists.  The Department of Psychiatry is a supportive environment promoting learning and growth, with access to the innumerable resources at the Penn State College of Medicine.   

For more information and to learn how to apply, please visit the website.  

‍
Program Director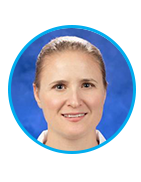 Alison Swigart, M.D.
Program Director, Penn State Public and Community Psychiatry Fellowship Assistant Professor, Department of Psychiatry and Behavioral Health, Penn State College of Medicine

Dr. Swigart received her medical degree from the University of Rochester School of Medicine and Dentistry and completed general psychiatry residency at Brown University.  She has a strong clinical interest in working with individuals with serious, persistent mental illness.  She provided care on adult inpatient psychiatric units in both RI and PA before transitioning to outpatient services in 2020.  She currently provides outpatient care for patients with serious mental illness at Pennsylvania Psychiatric Institute.  She is the attending psychiatrist for the CAPSTONE clinic, a coordinated specialty care clinic for patients with first-episode psychosis.  Dr. Swigart teaches medical students and general psychiatry residents and has received several teaching awards at Penn State College of Medicine.  


‍