The Western Psychiatric Institute and Clinic's Rural Public Psychiatry Fellowship is designed 
to educate early career psychiatrists and senior residents (PGY4 or PGY 5) about both organizational 
and clinical challenges inherent in practicing within rural regions. Psychiatry residencies often 
provide substantive experiences in inpatient care and medication strategies, but may be less robust in 
other areas. The Fellowship seeks to address many of these additional topics that are important to 
clinical practice. The Fellowship typically partners with a community mental health provider that has 
a strong commitment to Public Service Psychiatry, and can provide a wide range of clinical opportunities. 
This experience creates a culture of collegial support and promotes leadership. The clinical curriculum is  adjusted to meet the needs of the Fellow. Clinical and Administrative topics relating to community and public service psychiatry are included in didactics throughout the year.
Current Fellows:

Dean Ann Farris - Dr. Farris works in both the inpatient and outpatient settings and is Medical Director for a Drug and Alcohol Treatment Center. She is the physician consultant for the Area Office of Aging for two counties and Mobile Medication Services supervisor for three counties. She also works with a Community Stabilization and Integration Unit, a facility for those dual diagnosed with Intellectual/Developmental Disabilities and Mental illness. She is a board member of the Forest-Warren Mental Wellness Association. Her curriculum included didactics with Western Psychiatric Institute, working with the intellectually disabled and developing inpatient protocol focused on collaborative care.

Youeun Song is in the final year of her child/adolescent fellowship and starting the CPSP fellowship in January.  She will be working at WPIC during the remainder of her fellowship year, ending in January.

Michelle Georges is a fourth year adult resident, with interests in addictions, personality disorders, and psycho-therapy.  She will be working at the CORE program for her community placement.

Julia Macedo is a fourth year adult resident who is interested in underserved populations and integrated MH-PH services.  She will be working at the Birmingham Clinic as her community placement.
Graduated Fellows:

Vernon Nathaniel 2009 - WPIC Adolescent CTT, Geriatric psychiatry.  Allegheny County, PA.  Dr. Nathaniel is on faculty at WPIC and continues his association with CPSP.

Sharon Kohnen 2010 - Family Services of Western PA, St. Margaret's Medical Center, Family Practice Program, Volunteer Faculty, WPIC.  She has been active in teaching primary care physicians about mental health issues and their management.

Sal Savatta 2010 - Forensic Psychiatry, New York City, NY. Dr. Savatta has a mixed public/private practice in Brooklyn and is working in the criminal justice system for the city and state.

Ken Richmond 2012 - Air Force Psychiatrist, Langley Air Force Base, Norfolk, VA.  He recently returned from a posting in Afghanistan, and is planning to pursue further leadership training at Quinnipiac University in Connecticut.  He is planning to return to PA and is looking for practice opportunities in Pittsburgh.

Mandy Garber 2012 - She works now at the University Drive Veteran's Administration Hospital in Pittsburgh.  While remaining in Pittsburgh, she plans to remain involved with her native Sierra Leone where she hopes to help improve the BH system.

Sourav Sengupta 2013 – Formerly a combined Child-Adolescent/Public Service Psychiatry Fellow at WPIC, he has developed integrated BH-PH programs through pediatric practices in the Buffalo area.  He is on the faculty of SUNY Buffalo and hopes to have a significant role with the training program there.

Colleen Bell 2013 - Following her CPSP fellowship year, she moved to Florida to be closer to her family.  She is currently working as medical director for a program serving the homeless in Jacksonville, Florida.

Bita Shaghaghi 2013 – She is employed with the US Indian Health Service facility near Davis, California.  She is currently between jobs and is seeking opportunities in the Pittsburgh area.

Nubia Lluberes 2013 – She recently moved with her family to Houston Texas, where she has a faculty position with the Baylor College of Medicine and is medical director for correctional services in the county jail.

Kevin Carl 2014 – He is currently Medical Director for Mon Yough MHMR in Pittsburgh.  He has been medical director for CORE, a residential program for criminal offenders with co-occurring disorders.

Faith Rowland 2014 – She is working in Washington, DC.  providing child and adolescent care and establishing new programming for a community agency affiliated with George Washington University.  She left the area to be close to family, but hopes to return at some point.

Melissa Muniz 2014 - Mercy Behavioral Health, Inc.  Dr. Muniz provides child and adolescent services at this community agency in Pittsburgh.

Jodi Bryk 2014 - Montefiore Hospital, UPMC. During her fellowship, she created an Acute Intensive Integrated Care Program for persons with co-occurring physical and mental health issues and high utilizers of care. She now serves as medical director of this program.

Chris Hope 2015 - He brought a variety of experience and interest to the fellowship.  Although his primary interest was in Sleep medicine, he felt a strong obligation to serving underserved populations and is currently working in a mental health center in Alabama.

Amanda Brinson 2015 - Dr. Brinson's fellowship experience laid the groundwork for her career as a community psychiatrist in an underserved area.  She now practices in Birmingham, Alabama.

 John Saunders 2015 -  He is working in a full-time faculty position at the Baylor University in Houston, Texas and is responsible for didactics in community psychiatry at the residency training program there.

Joseph Tasosa 2015 -   Following his public psychiatry fellowship, he completed a second fellowship in Addiction Psychiatry at WPIC and is now settling into a new position in the Washington, DC, area.

Tamar Carmel 2015 - He is working with Family Services of Western PA as medical director of their Community Treatment Team.

Robin Valpey 2016 - is completing a consultation liaison fellowship at UPMC and plans to continue working at WPIC after she finishes.

Dan Cohen 2016 - works here in Pittsburgh at Mon Yough Mental Health Center and Gateway residential addictions treatment program.  He will be starting as attending psychiatrist at the CORE program in the fall.  

Teresa Walker 2016 - returned to her home state of Kentucky where she initiated a program for persons with co-occurring mental health and substance use disorders.  

Isabella Soreca 2016 - completed a sleep disorders fellowship this year at WPIC and will be employed at WPIC in the coming year.

Jake McBride 2017 - He was employed by WPIC and spent much of the year working in the Comprehensive Recovery Services Center.  He will be moving to Upper St. Claire Hospital in the coming.

 Kim Clinebell 2017 - She has completed her child fellowship and is also interested in working with adults with severe mental illness. This year she will be doing some work with WPIC and joining the CPSP faculty.

Justin Schrieber 2017 - He has a joint appointment in the Departments of Psychiatry and Pediatrics at UPMC.  He works in the consultation service at Children's Hospital, also doing some general pediatrics, and will also be joining our faculty.

Rachel Maree 2017 - She is interested in addictions and co-occurring disorders and will be pursuing those interests at the Veterans Administration Hospital in Savanah, GA. where she will be starting a new program.
Director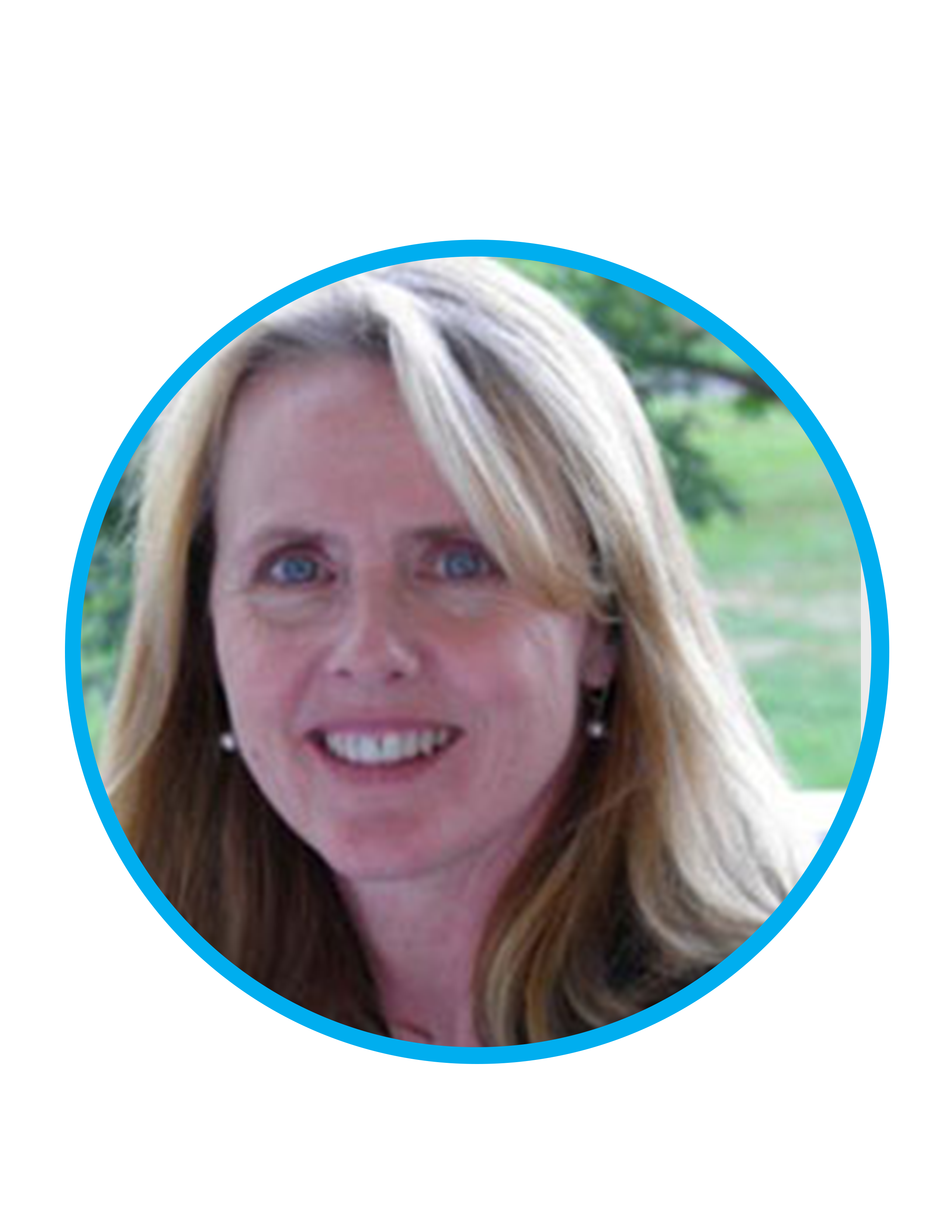 Dr. Penelope Chapman 
Director, Rural Public Service Psychiatry Program
Co-Director, Center of Excellence in Public Service Psychiatry

Dr. Chapman received her medical degree from the University of Bristol in England, and completed her Residency in Psychiatry in Bristol, becoming a Member of the Royal College of Psychiatrists in 1993. She has lived and worked in Pennsylvania for the past 21 years, working in both in-patient and out-patient settings.  She has extensive experience working with the Seriously Mentally Ill, setting up and running a Clozapine Clinic and working with Assertive Community Treatment Teams. She has been actively involved in teaching for the past 18 years, and has been the Fellowship Director for the past seven. She is Recovery-focused in her approach to psychiatric care, and fully endorses the integrated approach towards physical and behavioral health.