Monday, 1/11/2021 at 6pm via Zoom

The PA Psychiatric Society and the PPLC (Pennsylvania Psychiatric Leadership Council) have partnered to combat institutional racism within psychiatric training institutions in the Commonwealth. We hope to address institutional racism through two learning collaboratives within all of the Commonwealth's residency programs, one focused on Training and Education, and the other on Recruitment and Retention. While we are interested in addressing the varied and diverse challenges stemming from racism, our initial focus centers on the impact to Black psychiatrists and the clinical treatment of Black people within our communities across the state. We are excited and hopeful that this discussion will highlight and initiate short and long-term support and advances in antiracism efforts. 
To better inform both of these efforts, we will be hosting a virtual roundtable discussion for Black psychiatry residents and fellows in Pennsylvania. The roundtable is an intentional effort to understand the experiences of Black psychiatry trainees which can help inform future efforts to provide equitable opportunities. This Roundtable will be facilitated by Doctors Leon Cushenberry, Sosunmolu Shoyinka, and Rachel Talley. Please refer to their bios below.
We will also provide a stipend of $150 for your time.

To join us, please fill out the form below.
Criteria:
Self-identified Black residents and Fellows currently enrolled in a training program at the time of the roundtable.  

Date:
Monday, 1/11/20 at 6 pm via Zoom. The Zoom invite will be sent to registered participants prior to the roundtable.
If you are a Black resident or fellow in a Pennsylvania residency program or fellowship program, we hope that you will join us on Monday, 1/11/21 at 6 pm via Zoom. The Zoom invite will be sent to registered participants prior to the roundtable.
Thank you! Your submission has been received!
Oops! Something went wrong while submitting the form.
Dr. Leon Cushenberry
Dr. Leon Cushenberry is from metropolitan Los Angeles, CA. He attended the University of California, Davis where he earned an undergraduate degree in Neurobiology, Physiology, and Behavior. He also completed medical school at University of California, Davis. He completed psychiatry residency at the Medical University of South Carolinain Charleston. Dr. Cushenberry completed a Public Psychiatry Fellowship at the University of Pennsylvania and is currently an Assertive Community Treatment Psychiatrist in Philadelphia. His current career allows him to work within complex systems and communities facing multiple sources of marginalization. His interests are in understanding ways to change local systems of care, attending to racial trauma in evaluation of patients, and addressing the intersections of culture and various social identities on mental health and well-being.

We are purposeful in creating a safe space for the participants. Our efforts to create safety includes:
The roundtable will not be recorded. Sierra McNeil, MSW will serve as a dedicated scribe and will record themes.
We will omit any references to a specific institution from the record.
Dr. Rachel Talley
Rachel Talley, M.D. is Assistant Professor of Clinical Psychiatry in the Department of Psychiatry, University of Pennsylvania. She is Associate Director of the University of Pennsylvania Fellowship in Community Psychiatry. She is a staff attending at Horizon House, Inc, providing direct clinical services in a range of programs for adults with behavioral health needs and participating in quality improvement activities administratively. Dr. Talley received her M.D. from Stanford University School of Medicine and completed both her residency training in adult psychiatry (including chief resident year) and a post-residency fellowship in public psychiatry at Columbia University/New York State Psychiatric Institute. Dr. Talley served as resident-fellow representative to the Board of the American Association for Community Psychiatry from 2016-2018 and was an American Psychiatric Association Public Psychiatry Fellow 2016-2018. She has several publications in peer-reviewed journals examining the integration of physical health services into behavioral health settings.
Dr. Sosunmolu Shoyinka, MD, MBA
Dr. Sosunmolu Shoyinka serves as the Chief Medical Officer for the Department of Behavioral Health and Intellectual disAbility Services(DBHIDS). In this role, he works to ensure that systems, policy and programs throughout DBHIDS are aligned with current evidence and best practices to achieve optimal population health outcomes. Prior to this role, Dr Shoyinka held several leadership positions. These included Director of the Missouri Behavioral Pharmacy Management program and Medical Director for the Sunflower and Home State Health Plans at Centene Corp. While at Centene, he served as thought leader and subject matter expert on addiction treatment. His accomplishments in that role included co-leading the development of a patent-pending addiction-focused analytic platform, developing addiction-related programs and writing addiction services policy covering more than 12 million lives. Dr Shoyinka's clinical experience spans multiple settings. These include telemedicine, academic medicine, private for-profit and state hospitals, forensics, corrections, primary care, federally qualified health centers, health homes and community mental health settings. He is board-certified in General Adult Psychiatry, Community and Public Psychiatry, and Addiction medicine. Dr. Shoyinka completed fellowships in Psychosomatic Medicine and Public Psychiatry at Yale and Columbia Universities respectively. He completed a fellowship in psychoanalytic psychotherapy at NYU, and holds an MBA from the Kelley School of Business.

Sierra McNeil, MSW
Sierra McNeil earned her Master of Social Work from The Temple University School of Social Work. During her time at Temple, she served as the MSW Student Rep for NASW Executive Board, a student in the International and Global Social Work Program as well as re-instituted the student chapter for Association of Black Social Workers.  Early in her career, she has worked various jobs with children and adolescent including but not limited to TSS, specialized case management, CYF, and JPO. Sierra currently serves as the Coordinator at Family Resource Network where she works with family members of loved in the behavioral system. She trains providers on the importance of family inclusion in the recovery process for adults in the behavioral health system. Additionally, Sierra sits on the Board of Directors as Member at Large and the Chair for the Social Justice Committee for NASW-Pa where she has instituted a peer support group for black female social workers, drafted position statements in response to current social justice events and presented at the statewide conference on "Performative Allyship". Sierra brings the knowledge and skillset of working in the mental and behavioral health system and is passionate about improving the mental and behavioral system so that people are receiving appropriate and effective care.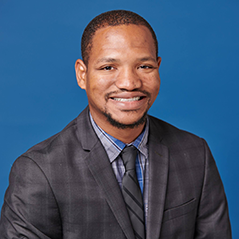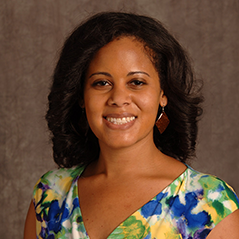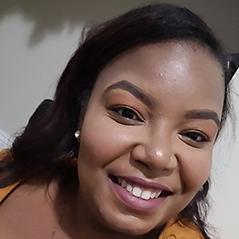 Committee Members
‍Rich Silber
Loren Roth
Lloyd Wertz
Dave Dinich
Leon Cushenberry
Mary Anne Albaugh
Amy Wienand
Ailyn Diaz
Ken Certa
Yolanda Graham
Daniel Salahuddin
Sosunmolu Shoyinka
Meet Our Facilitators
Dr. Leon Cushenberry
Dr. Rachel Talley
Dr. Sosunmolu Shoyinka

Meet our Scribe
Sierra McNeil, MSW